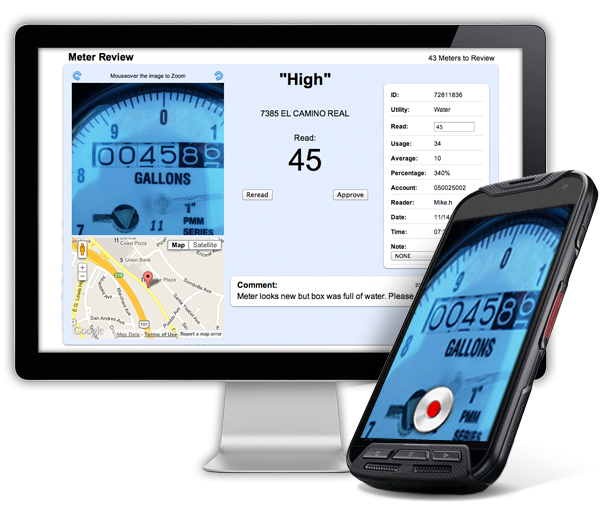 Certified Reads®
Alexander's Cloud CSST guarantees every questionable read is authentic. With our Certified Reads® feature it is as if the meter reader brought the meter to the office for inspection.
The photo, GPS point and date/time stamp not only ensures that the meter reader was at the right meter, but eliminates the need to go back and revisit the meter at a later time.
Certified Reads® bring S.M.A.R.T. together and transforms your operation into an efficient and time effective process!
---
What data is collected?

How do Certified Reads® benefit you?


See the Certified Reads® Pilot
Case Study document here.

Date
Time
Meter ID
Utility Usage Data
GPS
Picture
In­field Reader's Identity
Live Sports Highlights*

Gain customer confidence
Eliminate estimated reads
Reduce customer inquiries
Reduce billing mistakes
Produce Certified Reports
Substantiate billing data
Certify meter tampering
Certify meter neglect or abuse
Certify water conservation issues
Certify meter reader comments

* Checking to see if you are still paying attention